About Us
We enable you to speak the same language with all your customers, counterparts and business colleagues. We provide you with smooth communication regardless of what languages are used during your meetings.
About Us
What Can We Offer You?
We offer you different language services: conference and business interpreting, judicial interpreting, translation and consultant services for corporate visits. Our project managers have extensive experience in the interpreting sector. We closely interact with our customers, as well as with interpreters and translators, which enables us to meet our customers' requirements and requests. We assist you with logistics for meetings and conferences, select optimal interpreters and translators for your assignments. We offer tailor-made solutions for your events.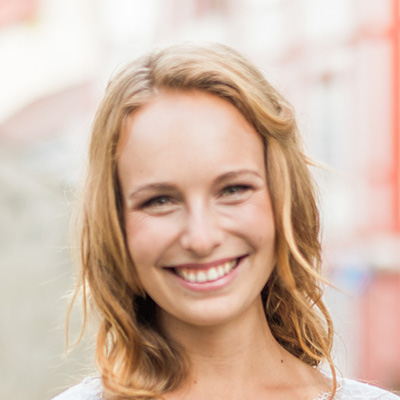 …And What Do Our Customers Say?
"Tout s'est bien passé, l'interprétation était bien et nous avons apprécié la flexibilité des interprètes qui ont toujours répondu à nos attentes.
Everything went very well, the interpretation was fine and we appreciated the interpreters' flexibility. It has been a pleasure working with you" 
-Alessandra Parisi, Conferences and Interpreting Unit, European Economic and Social Committee, EU-Commission
" The European Economic and Social Committee thank the team of interpreters for:
 the high quality of interpretation,
the very good flexibility and availability of the interpreters.
You have provided with our complete satisfaction:
Simultaneous interpretation French/German/English/Chinese into French/English/German/Chinese
Simultaneous interpretation French/German/English/Chinese/Slovak into French/English/German/Chinese
Consecutive interpretation English/Chinese."
-Tatiana Adamisova, Head of Unit   
"Swedish Ministry of Foreign Affairs, Department for Eastern Europe and Central Asia, held a two-days joint seminar with Barents Euro-Arctic Council. The participants represented Nordic countries, North-Western Russia and EU-Commission. Distinctive and specialized vocabulary, used during such meetings, is a challenge for the interpreters. Interpreting during the seminar was highly appreciated"
–Alexander Ignatiev, International Barents Secretariat
"Our English/Arabic interpreters were excellent, the technician very reliable and cooperative. I can say that everything was perfect. The interpreters were extremely professional and competent; their performance was brilliant in spite of the complicated subject."
David Thurfjell, professor
Department for the Study of Religions
School of Historical and Contemporary Studies
Södertörn University, Stockholm
"Due to our cooperation with Polyglott we received top-quality and smoothly organized services. Your presence at the venue to make sure everything was running properly, was very much appreciated" –
– Torbjörn Wallin, manager – EURES (European Employment Services)
 "The First Electoral Management Bodies Dialogue (EMB Dialogue) was organized by the International Institute of Democracy and Electoral Assistance (International IDEA) in Stockholm.   We used the services of Polyglott for Conference interpreting and they provided excellent quality work with incredibly tight deadlines, in the Spanish and Portuguese. We are very happy with Polyglot's service and the part they played in helping us make the Conference a success."
Dr. Annette Monika Fath-Lihic, Senior Programme Manager/Electoral Processes, International IDEA, Stockholm
"Peer reviews are part and parcel of our continuous work aimed at improvement and upgrading of the power plant. Interpreters from Polyglott ConInter AB made a major contribution during the WANO (World Association of Nuclear Operators) peer review. Branch vocabulary is always a challenge for the interpreters. Interpreters provided by Polyglott ConInter AB and their performance were highly appreciated by everyone involved and contributed to a successful Peer Review."
– Anders Rapp, OKG Aktiebolag
 "Our cooperation with Polyglott went smoothly throughout the week we were in Sweden. IOM would like to thank both interpreters for good work and flexibility and at the same time say that the whole delegation was very satisfied with the translation from and to Turkish/Swedish. High quality of interpretation in the field of migration and human trafficking." 
-Helén Nilsson / Head of sub-office, Istanbul, International Organization for Migration 
Engage A Professional Interpreter Today!
Each assignment is unique. Thus, each quote is also unique, as it has to accommodate many different factors: language combination(s), type of services and other specific requirements.
Contact Us